Hi everyone,
Today I wanted to share with you some of the artwork featured on the eBay auctions this week. Make sure to bookmark and follow my auctions on eBay so you don't miss out on news on the chance of bidding on any of these artworks.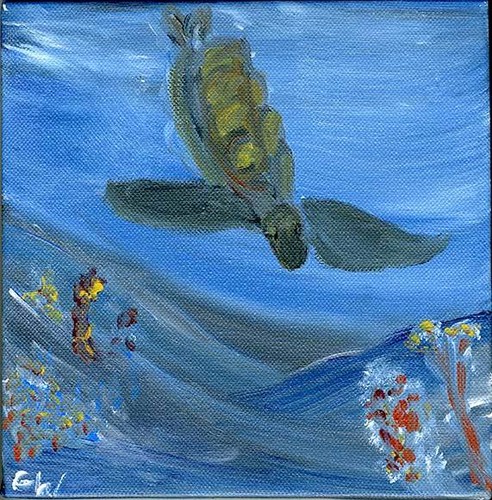 Turtle Study. 8 x 8 acrylic on canvas. Click to view auction.

Original ACEO horse drawing. Click to view auction.

8 x 8 pencil drawing of a horse. Click to view auction.

8 x 10 acrylic painting of an orca. Click to view auction.
In the Studio
Yep... working on new drawings and hopefully soon, new prints to be added to the website.
Random Thoughts and Not so Random Thoughts
My art might not solve a specific problem for you, but I hope it brings you joy and a view of connecting with animals in almost a magical way. Every artwork I create mean something to me and carries a purpose. I know how important animals are to us. They are so much more than some people will ever realize.
What do animals mean to you?
Sign up for the newsletter for behind the scenes info, exclusive work in progress pictures and more.
Gunilla Wachtel ~ Conveying the Beautiful Essence of Animals in Art
Artist. Animal lover. Swedish-American.
To purchase my artwork, view the artwork gallery and any current eBay auctions. You can also follow me on eBay to make sure you don't miss any newly listed auctions.